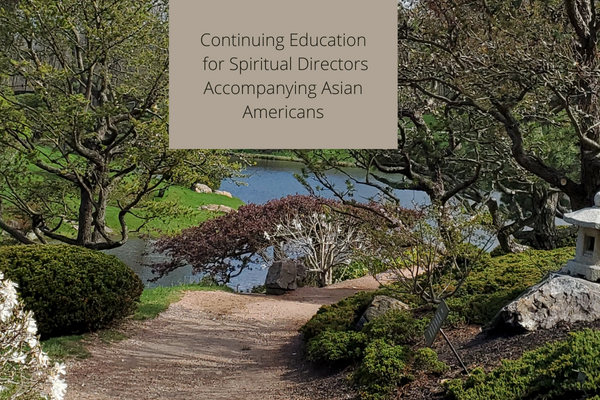 Speakers
Jean Kim-Snyder

Jean Kim-Snyder

Jean Kim-Synder, LCSW
Jean Kim-Snyder has been a practicing mental health professional for over 25 years and is a graduate of the University of Illinois and UIC Jane Addams College of Social Work. Jean has been in private practice since 2017. Prior to that, Jean has been a part of a group trauma therapy practice for 10 years, as well as a school social worker for 12 years. Jean specializes in working with Asian Americans in the areas of racial, intergenerational and religious trauma with both individuals and couples. Jean utilizes an experiential, attachment focused approach to working with clients. Jean has been married for 25 years and has two young adult children. Jean has been a part of Live on the Vine Church for over 15 years and considers herself a progressive Christian and an LGBTQ ally.

Rev. Juliet Liu Waite
Date
Aug 20 2022
Expired!
Time
Central
10:30 am - 12:30 pm
For Spiritual Directors Accompanying Asian Americans: A History of Exclusion, the Model Minority Myth, Internalized Shame, Trauma, and Other Significant Factors in the Spiritual Lives of the Asian Diaspora.
Join us for this continuing education opportunity with Therapist Jean Kim-Snyder and Pastor Juliet Liu Waite. They will share with us a brief overview of Asian American history and how themes of exclusion, invisibility, and scapegoating continue to show up in the lived experience of Asian Americans today. The Model Minority Myth and the concept of White adjacency will also be introduced, and they will explore their potential impact in the spiritual lives of Asian Americans.
They will define different types of trauma that may be encountered working with people of color and Asian Americans, in particular.
They will also discuss trauma and PTSD as well as how spiritual directors can promote post traumatic growth.
Cost: $45
Pay here which also counts as your registration. Zoom Code will be sent later. https://givebutter.com/0zCnqx
About the facilitators: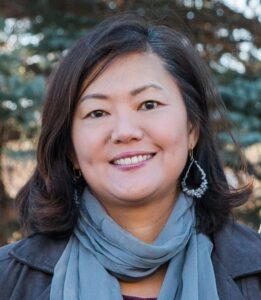 Jean Kim-Snyder has been a practicing mental health professional for over 25 years and is a graduate of the University of Illinois and UIC Jane Addams College of Social Work.  Jean has been in private practice since 2017.  Prior to that, Jean has been a part of a group trauma therapy practice for 10 years, as well as a school social worker for 12 years.  Jean specializes in working with Asian Americans in the areas of racial, intergenerational and religious trauma with both individuals and couples.   Jean utilizes an experiential, attachment focused approach to working with clients.  Jean has been married for 25 years and has two young adult children.  Jean has been a part of Live on the Vine Church for over 15 years and considers herself a progressive Christian and an LGBTQ ally.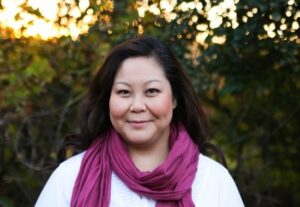 Rev. Juliet Liu Waite has served as a pastor at Life on the Vine since 2014. She is a 2nd generation Vietnamese Chinese American, and married to Sheldon; they have two sons who now exceed Juliet in height.  Juliet is a graduate of Trinity Evangelical Divinity School (M.Div, 2005) and the University of Illinois in Urbana-Champaign (B.A., 2001).  Prior to coming to Life on the Vine in 2010, she ministered as a college campus minister with InterVarsity Christian Fellowship, the Director of Worship at Northshore Chinese Christian Church (2005-2007), and Director of Chapel at Trinity International University (2007-2009). She also taught periodically at Trinity International University as an adjunct faculty member of the Christian Ministries Department. Juliet currently serves as Chair of the Board for Missio Alliance.