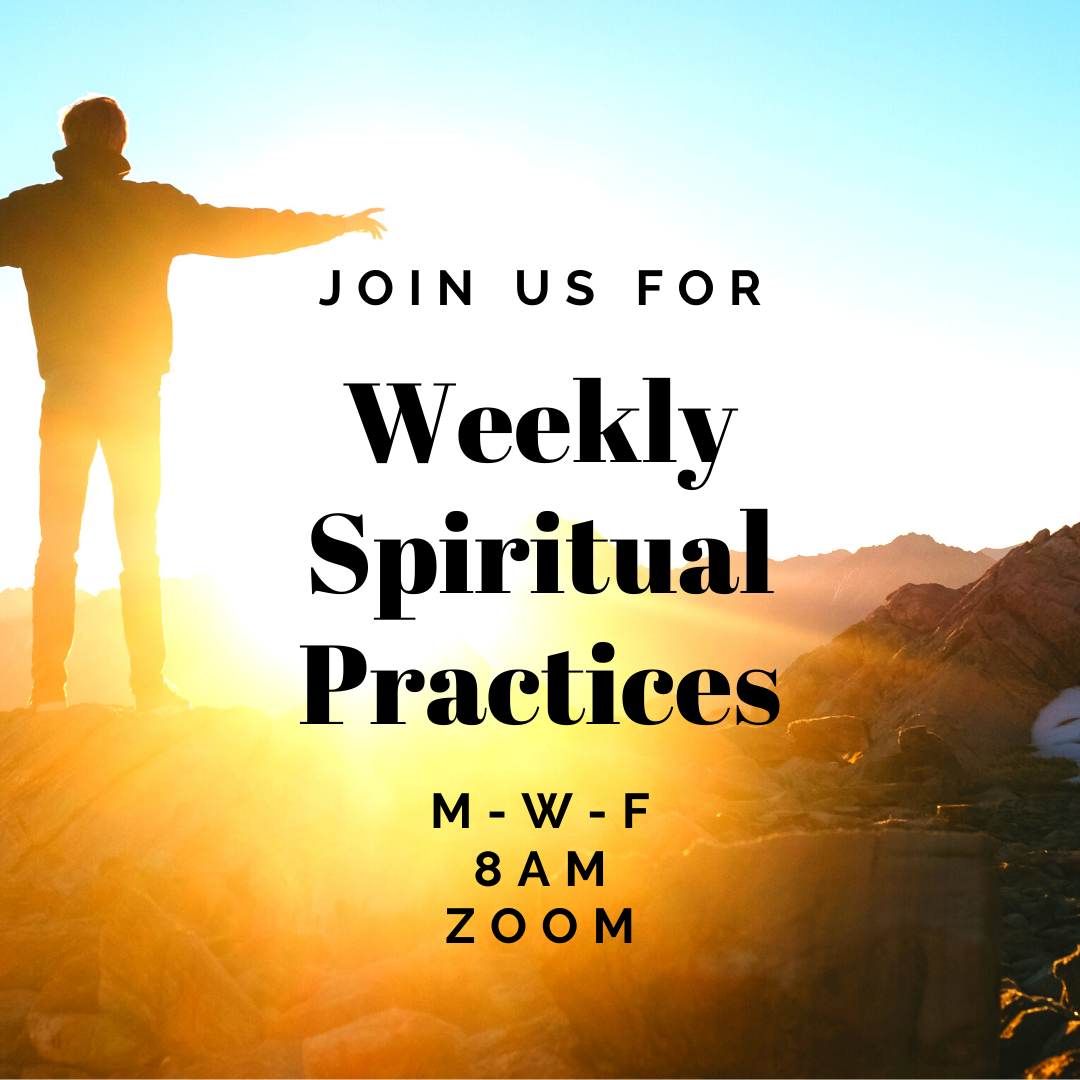 Time
CST
8:00 am - 9:00 am
Cost
FREE
Labels
COVID-19,
Groups
Weekly Spiritual Practices
During this time when it is hard to gather, and when we need each other and prayer more, we invite you to join us for weekly spiritual practices. Join us on Mondays, Wednesdays, and Fridays at 8:00 a.m. CST, beginning April 29, 2020. You are welcome to join as little or as many gatherings as you like:
Mondays: Imaginative Prayer with Jess Hansen, spiritual director
Wednesdays: Lectio Divina with Sali Honess-Ondrey, spiritual director
Fridays: Visio Divina with Beth Miller, spiritual director
After you register, we will send you a link to join us online through Zoom.
Hourly Schedule
Mondays: Imaginative Prayer with Jess Hansen
Wednesdays: Lectio Divina with Sali Honess-Ondrey
Fridays: Visio Divina with Beth Miller