Broken Hallelujah
Sixth Sunday of Lent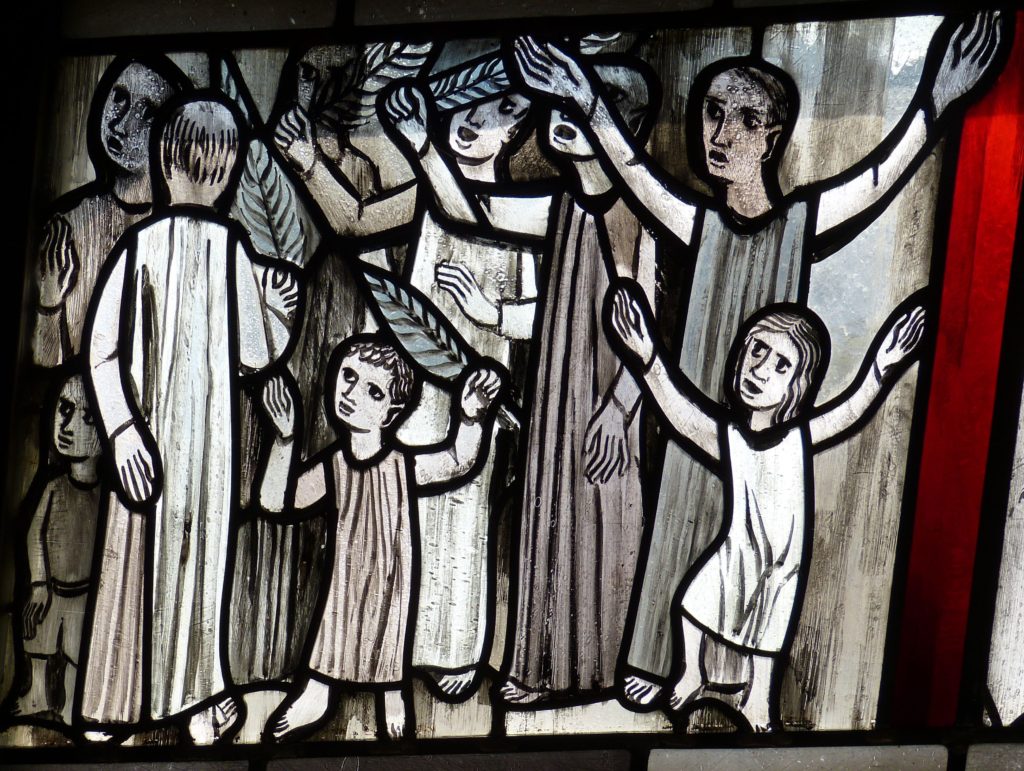 Opening
Lord, in the stillness of these moments quiet my heart that I may be more present to you. Help me to draw near, to attune my ear to you, and to lean in close. Prepare my heart Oh Lord to hear you.
Reflection
As we journey through these closing Lenten days now,
we do so ever so slowly, purposefully.
We walk attuned to the Lord's journey into Jerusalem
knowing it leads towards the cross
We hear the shouts of praise from the crowd
Knowing soon they will be shouts for him to die.
Where does our praise ring empty?
Where does our faithfulness fall short?
We look with honesty, not to beat ourselves up, but to seek forgiveness and wholeness.
We listen for God's invitation to us said with love.
Invitation
Read the scripture slowly through a couple of times. Notice where you are drawn and pause there. What is the Lord saying to you.
Luke 19:28-40
And when he had said these things, he went on ahead, going up to Jerusalem. When he drew near to Bethphage and Bethany, at the mount that is called Olivet, he sent two of the disciples, saying, "Go into the village in front of you, where on entering you will find a colt tied, on which no one has ever yet sat. Untie it and bring it here. If anyone asks you, 'Why are you untying it?' you shall say this: 'The Lord has need of it.'" So those who were sent went away and found it just as he had told them. And as they were untying the colt, its owners said to them, "Why are you untying the colt?" And they said, "The Lord has need of it." And they brought it to Jesus, and throwing their cloaks on the colt, they set Jesus on it. And as he rode along, they spread their cloaks on the road. As he was drawing near—already on the way down the Mount of Olives—the whole multitude of his disciples began to rejoice and praise God with a loud voice for all the mighty works that they had seen, saying, "Blessed is the King who comes in the name of the Lord! Peace in heaven and glory in the highest!" And some of the Pharisees in the crowd said to him, "Teacher, rebuke your disciples." He answered, "I tell you, if these were silent, the very stones would cry out."
Prayer of Response
Music and Lyrics of the song Broken Hallelujah, by The Afters


I can barely stand right now
Everything is crashing down
And I wonder where you are
I try to find the words to pray
I don't always know what to say
But you're the one who can hear my heart
Even though I don't know what your plan is
I know you make beauty from these ashes
I've seen joy and I've seen pain
And on my knees I call your name
Here's my broken hallelujah
With nothing left to hold onto
I raise these empty hands to you
Here's my broken
Here's my broken hallelujah
Hallelujah, hallelujah
Here's my broken hallelujah
You know the things that have brought me here
You know the story of every tear
'Cause you've been here from the very start
Even though I don't know what your plan is
I know you make beauty from these ashes
I've seen joy and I've seen pain
And on my knees I call your name
Here's my broken hallelujah
With nothing left to hold onto
I raise these empty hands to You
Here's my broken
Here's my broken hallelujah
Hallelujah, hallelujah
Here's my broken hallelujah
When all is taken away
Don't let my heart be changed
Let me always sing hallelujah
When I feel afraid,
Don't let my hope be erased
Let me always sing
Let me always sing
Hallelujah, hallelujah
Hallelujah (I will always sing)
Hallelujah (I will always sing)
Hallelujah (here's my broken hallelujah)
Here's my broken
Hallelujah (I will always sing)
Hallelujah (I will always sing)
Hallelujah (here's my broken hallelujah)
Here's my broken
Hallelujah
Hallelujah
Hallelujah
Hallelujah