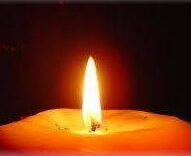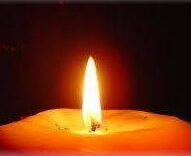 We remember each person and family who has been directly affected by the Coronavirus. We light a candle and offer a prayer for healing for each one far and wide. We invite you to light a candle from ours and light another's candle, for as we light each other's candles, the light expands, warms, heals, and encourages.
Pray with us.
Gracious God,
We turn to you in these very uncertain times and we implore you for your help.
Breathe peace into our tired and fearful beings.
Breathe strength and protection into each front line health care worker as they put themselves on the line everyday.
Bless and protect those who deliver medicine and food and help as we seek to care for one another.
Comfort those who are shut in, isolated from everyone. May they feel your love and support deeply.
Compassionate God, we plead for healing for all those who have been affected. Breathe your healing into each one and may all toxins and sickness leave them and dissipate.
Please stop the spread of this terrible disease. Please heal and restore our global neighborhood, each country, each person who needs your healing touch, please grant it Lord.
Grant us all wisdom and discernment, especially those on the front lines.
Grant help and resources for those struggling for their livelihoods because of this virus.
Lord, please grant us all wisdom.
Move us all to work with you, to heal, to provide, and to protect.
Grant your peace to each and every person and may it permeate our beings.
Thank you Lord for hearing us, for walking with us.
We need you Lord.
Amen.