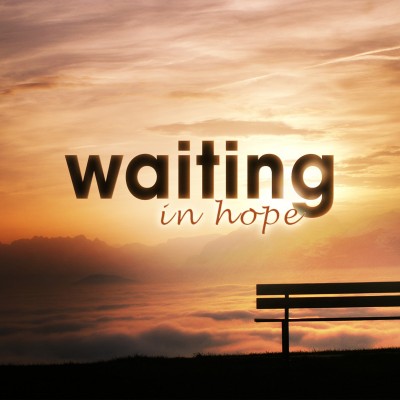 Opening Prayer
Gracious God, as we sit with you in these moments,
fill us with your peace.
Invitation
In God alone, our soul waits in silence.
Sit for a moment or two and breathe in God's peace.
Reflection
Advent touches all the places in our lives
and in our world where we wait.
All the prayers waiting for answers. All the aching waiting for good news. All the dreams waiting to be realized. All the waiting for a new start, a new season.
Sometimes all we can do is cry out.
Waiting is draining. Hope can seem elusive.
In our waiting, in our crying out
for ourselves and for our world,
May we find ourselves met by God right where we are.
May we find comfort and hope right in the midst of it.
Read the poem below a couple of times.
Pause where you are most drawn.
Waiting
We are in a season of waiting
for good news
for comfort in our mourning
for hope in the midst of despair
to get on the other side of whatever it is
with which we struggle
We are waiting for peace
to calm the chaos within
for a glimpse of light in the darkness.
We are waiting for joy to return
for longings to be realized
for promises to come to fruition
We wait but not without hope
We wait in remembrance
of who God has been
and what God has done
for the uncountable moments of:
God's presence by our side
when God's tears have merged with ours
when our prayers have known answers
and our joy has been reborn
We wait in remembrance of the miracles of all sizes
We wait in hope
because of who God is
because of who God has always been
That hope allows us to keep walking toward the light
It keeps us believing and moving forward
It keeps us loving and reaching out to others
offering what we have received.
We wait in hope
because we know Emmanuel, God with us
has been felt by our side
and will be again.
Amen.
(Rev. Eva Sullivan-Knoff, copyright 2019)