We as a part of the Association of Journey Centers, embrace the same core values known as
the Journey Center Way. The core values may take different expressions in each place, as we each are called
in unique places and communities. The essence of the Journey Center is enfleshed in the core values.
This is how we describe and embody the core values at Journey Center of Chicago.
The Way of Hospitality
Our God is a God of radical hospitality and welcome. We see it throughout the scriptures and we know it through our experience of God. Genesis 1 & 2 say that God created us in God's own image and God said it was very good. Ever since God has been reaching out to us and loving us. We see in the gospels how Jesus met each person right where they were, intentionally pausing to attend to and love the person before him. He consistently reached out to those on the fringes, to welcome and include them. His essence was one of radical hospitality.
We seek to reflect that same hospitality, by being present to the person before us, and encouraging all to "Come as you are. Encounter the Holy. Be renewed. All are welcome."
The Way of Contemplation +
Spiritual Direction
Contemplative listening and spiritual direction are at the core of what we do. With each person we encounter, we meet them wherever they are at on their spiritual journey. We listen to people's stories, as we prayerfully hold the space. We believe to listen to another's story is to be on holy ground.  Stories matter. People matter. Because of that, whatever we do in Journey Center of Chicago, whether it is a meal, a prayer group, or learning about the Enneagram, we do all in a contemplative way. We practice holy listening believing God is in all our stories.
The Way of
Silence + Solitude
For God alone my soul waits in silence". Silence and Solitude are a core value at the Journey Center of Chicago because our souls crave both silence and connection with God. We teach people to pause and prayerfully listen, in order to be with God and to hear God. We offer a contemplative group on a regular basis in order to provide opportunities for people to have that reflective space with God. Examples of such groups are: Lectio Divina, Centering prayer, and Imaginative prayer. Our retreats also have reflective silence in them.
The Way of Discernment
We are contemplative in what we offer and in how we make decisions. We seek God together using scripture and prayer practices to discern what God is saying to us. We seek to follow God's vision for us so we practice discernment in community. It is our desire to reflect God's desire for Journey Center of Chicago. We are honored to be a part of it. Journey Center of Chicago practices contemplative listening as a way to discern needed decisions. Listening is core to who we are, so we prayerfully listen for how God wants to lead us.
The Way of Mission
Our mission is to welcome all, to extend hospitality, to listen reflectively, and to emulate God's unconditional love to everyone. We offer spiritual direction, counseling, workshops, and groups related to mind, body, and soul, through which people can experience healing, wholeness, and a deeper awareness of God. Just as we listen prayerfully to hear what God is saying to us, we also observe what God is doing, as that guides us. Our mission is inherent in our tagline, "Come as you are. Encounter the Holy. Be renewed."
The Way of Love
Our last core value which is central to all we do is the Way of Love. God's love is expansive, healing, and transforming. God loves us as we are and it changes us. It is unconditional and accepting. At the end of Romans 8 it says that nothing can separate us from God's love for us and that God is for us. What a wonder and an incomprehensible gift! We seek to love each one who comes to Journey Center of Chicago as God loves us, our God who is fully present, radically welcoming and hospitable, and compassionate with each one of us.
Written by Rev. Eva Sullivan-Knoff, executive director
It was several years ago now when I first became acquainted with the Journey Center in Santa Rosa. It is not a church but a non-profit. It is a place that permeates love, acceptance, radical hospitality and welcome. It offers programs and services that ministers to people body/mind/spirit. When I encountered the Journey Center, I was immediately captivated. It touched something deep within me, a place of which I wanted to be a part. That desire became a prayer.
Friends joined me on this journey, who had the same draw to be a part of a ministry like this. Our desire was to create something together that would be holistic in nature, where we would offer that same love, acceptance, radical hospitality and welcome. We desired a place where people could experience an opportunity for healing their narrative through Art, the Enneagram, spiritual direction, prayer practices, workshops, and more. Additionally, because people can be wounded and excluded through the church, our desire was to intentionally create a safe, welcoming place where all truly belong, where people can experience being loved and heard, healing and wholeness, and a deeper awareness of God.
I then learned that both the Board and Joanna, who was the Executive Director of the Journey Center in Santa Rosa at the time, felt led to birth other centers. They spent a year in prayer and discernment at the same time that we were discerning and praying here in Chicago. Their desire matched what God had been doing in our hearts. I contacted Joanna, who is now the Executive Director of the Association of Journey Centers, and we became one of those centers that was birthed, and others have joined us on this journey.
Frequently Asked Questions
Is Journey Center of Chicago part of a particular church or affiliated with a specific denomination?
Journey Center of Chicago is a non profit organization, and is not a part of a particular church or denomination. Those who are part of our leadership community are involved in various Christ-centered faith communities, but we do not represent a particular church. Anyone is welcome to come.
Do I have to agree with your beliefs in order to attend classes/events?
Absolutely not! You are welcome to attend whatever workshops/events are of interest to you. Come as you are. This is a safe and welcoming place, a loving and accepting space.  We hope among the resources we offer, that you will find what is filling for you wherever you are at on your journey.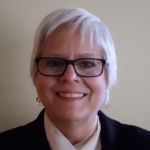 Rev. Eva Sullivan-Knoff
Executive Director, Spiritual Director, Retreat and Workshop Leader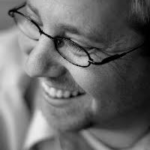 Rev. Aaron Johnson
Board Chair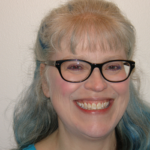 Rev. Linda Forbes
Treasurer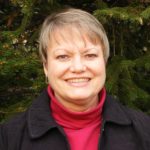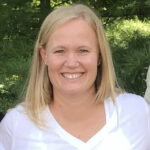 Become a part of the journey
YOUR GIFT CAN HELP:
Offer opportunities and scholarships for people to experience spiritual transformation and healing the narrative of their lives and relationships through spiritual direction, workshops, and retreats.
YOUR GIFT CAN CHANGE SOMEONE'S LIFE!