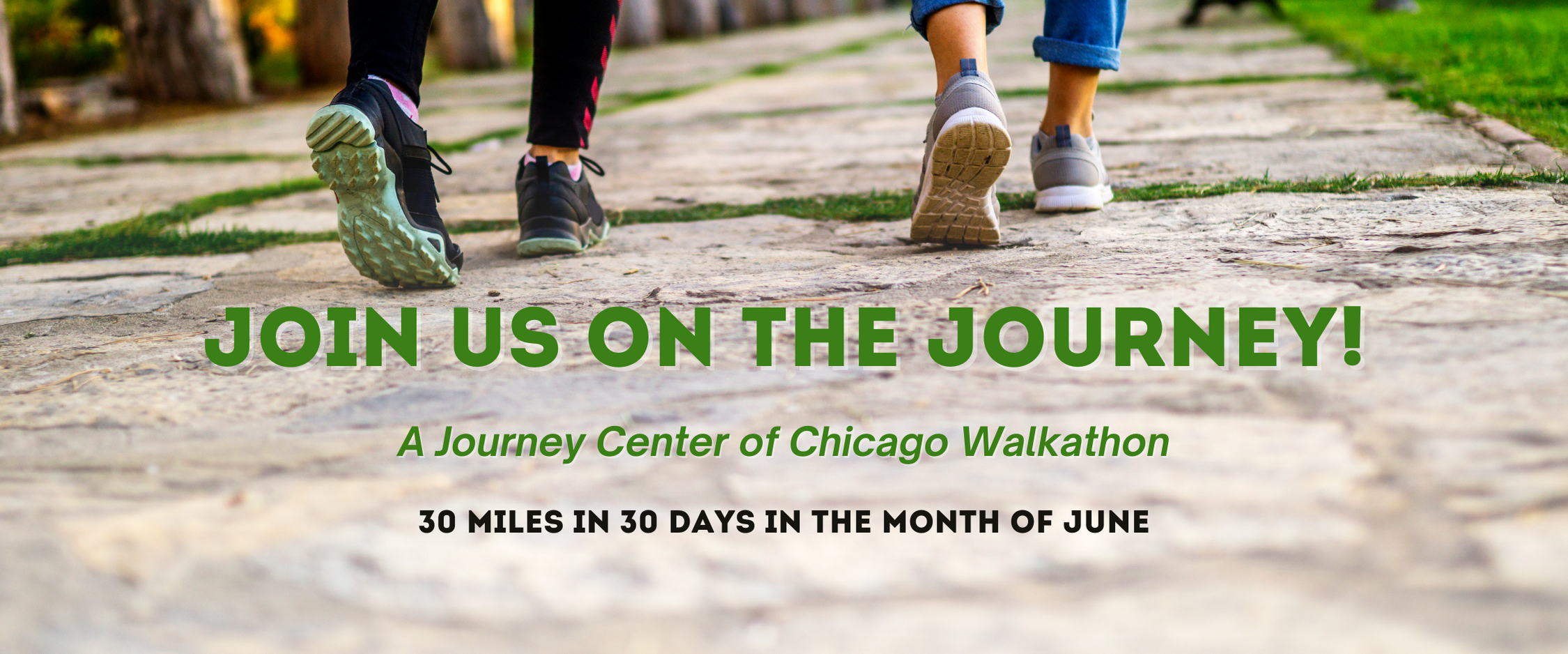 Join Us on the Journey!
A Journey Center of Chicago Walkathon
30 miles in 30 days in the month of June
We invite you to Join Us on the Journey for our walkathon in June, as we seek to achieve our most aspiring goal yet-$10k.
At JCOC, we intentionally create a safe inclusive place so one may experience belonging, being loved and heard, a sense of wholeness, and a deeper awareness of God. We provide hospitality, spiritual direction, groups, retreats, and programs that permeate love, acceptance, and welcome. We are a place that ministers to people's body/mind/spirit. We seek to offer affordable programming that ensures no one is turned away because of finances. Please Join Us on the Journey to help us reach our goal to continue our ministry.
There are different ways for you to Join Us on the Journey.
Team Leader
Team Member
Financial Partner
Social Media Advocate