We are all in different places on our journey through life and towards God. We each desire connection and a desire to be heard and valued as we are.
Christ-Centered
Community
We are not a church or an institution. We are a Christ-centered community of persons who have encountered God's radical welcome and are being  transformed through God's expansive love. We are sojourners on a path toward wholeness, deepening our awareness and communion with God.
You are invited to come as you are, for you who you are, and wherever you are at in your spiritual journey. This is a safe, welcoming place. If you have a desire to deepen your awareness of God, or if you need a place to be genuinely heard, this is a place for you. If you desire to join us on a journey toward wholeness, or to know the radical welcome of God, you are so welcome here.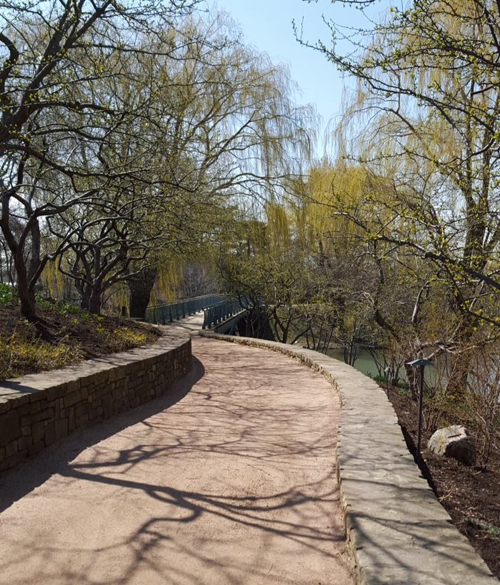 We offer a variety of programs and invite you to
come as you are, encounter the Holy, and be renewed.
We offer a variety of prayer experiences through groups, retreats, and workshops to learn different ways of connecting with God. See our calendar of events to see what is currently being offered. View upcoming events.
We all have a need to be genuinely heard, to share our stories, and to experience others bearing witness to our lives. This is a place to experience hospitable listening, being understood, and to know that your life matters. Please contact us to indicate your desire to explore listening experiences.
Because we believe in the interconnectedness of body/mind/spirit, we are hoping to add yoga and other workshops on wellness, as a beginning. Stay tuned for more offerings.
Because we value ongoing learning, deepening understanding, learning new tools and sharpening old ones, we want to offer continuing education opportunities for spiritual directors, ministers, and chaplains that they would find valuable. Spiritual directors, ministers and chaplains are required to do continuing education each year. We hope what we offer will be beneficial to you. Learn more.
Spiritual direction is a spiritual discipline in which persons seek to deepen their awareness of God's presence and work in their life. In spiritual direction, two persons pledge to journey together for a time in order to listen together for God's voice in one of their lives. The spiritual director prayerfully listens, in a ministry of discernment and confidentiality as they accompany others on this journey.
We offer a variety of workshops and groups related to mind, body, and soul for the purpose of wholeness. We explore a variety of prayer practices and offer different kinds of prayer groups based on those practices. We also have a special emphasis on the Enneagram – a way of understanding personality, in order to learn more about ourselves, God, and our relationships with others. It is a tool for growth and transformation. View upcoming events.
We are a part of an Association of Journey Centers, a growing, vibrant movement of God's Spirit inviting people to encounter the Holy.
Become a part of the journey
Your gift can help deepen people's relationship with God, to expand our offerings, to provide a scholarship that can be used for spiritual direction, counseling, and workshops. Your gift can change someone's life!