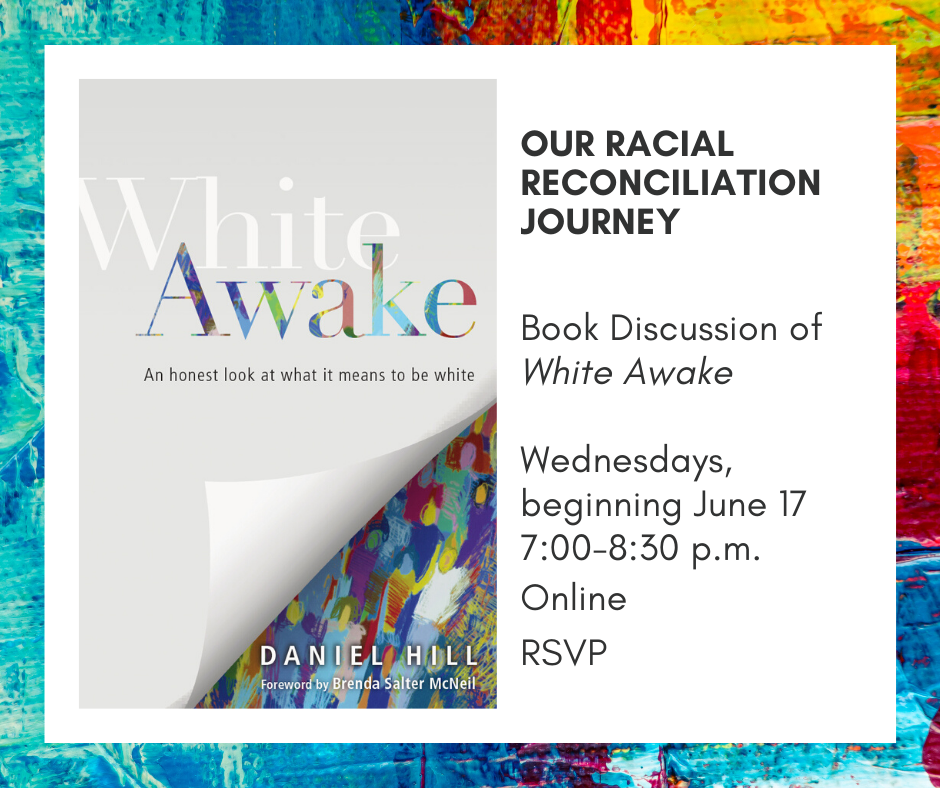 Date
Jul 08 2020
Expired!
Time
CST
7:00 pm - 8:30 pm
Our Racial Reconcilation Journey
God accepts us where we are and invites us to become more…
Jesus' essence was one of welcome and radical hospitality.
Over 400 years ago, our country didn't show the essence of Jesus and brought people from Africa to be sold as slaves. African American people have been enslaved in many ways ever since. The visible murder of George Floyd has awakened a too often dormant demand to face the raw truth that the crimes of injustice are happening throughout this country every minute of every day. It is in this horrific truth that the Journey Center invites you to travel inside yourself and into the history of both white and black experiences that have perpetuated the pain and have been recipients of the pain of injustices. We offer this with deep humility, aware of the limitations each of us has, but we come with hearts open and eager to name truth and be in an authentic and safe community to learn, confront, lament and grow.
Isaiah 62:10
"Go through, go through the gates,
Prepare the way for the people:
Build up, build up the highway,
Clear it of stones,
Lift up an ensign over the peoples."
Our journey begins with a discussion of the book White Awake: An Honest Look at What It Means to Be White, by Daniel Hill.  All are welcome regardless of color or creed. Come knowing that the content will focus on what white people need to name, lament, repent, and practice.
Facilitator: John Sullivan-Knoff has participated in a Sankofa Journey, exploring historic sites of importance in the Civil Rights movement and places of oppression and inequality for people of color, in order to move toward healing the wounds and racial divide caused by hundreds of years of racial injustice. He has also participated in several racial justice trainings, both as a staff member of the Chicago Lawyers' Committee for Civil Rights and through his church.
Date: June 17, June 24, July 1, July 8
Time: 7 p.m. – 8:30 p.m., CST
Location: Online via Zoom
Following this first phase, we will enter into the next phase of reconciliation, with an anti-racism agenda. More details about this to follow.