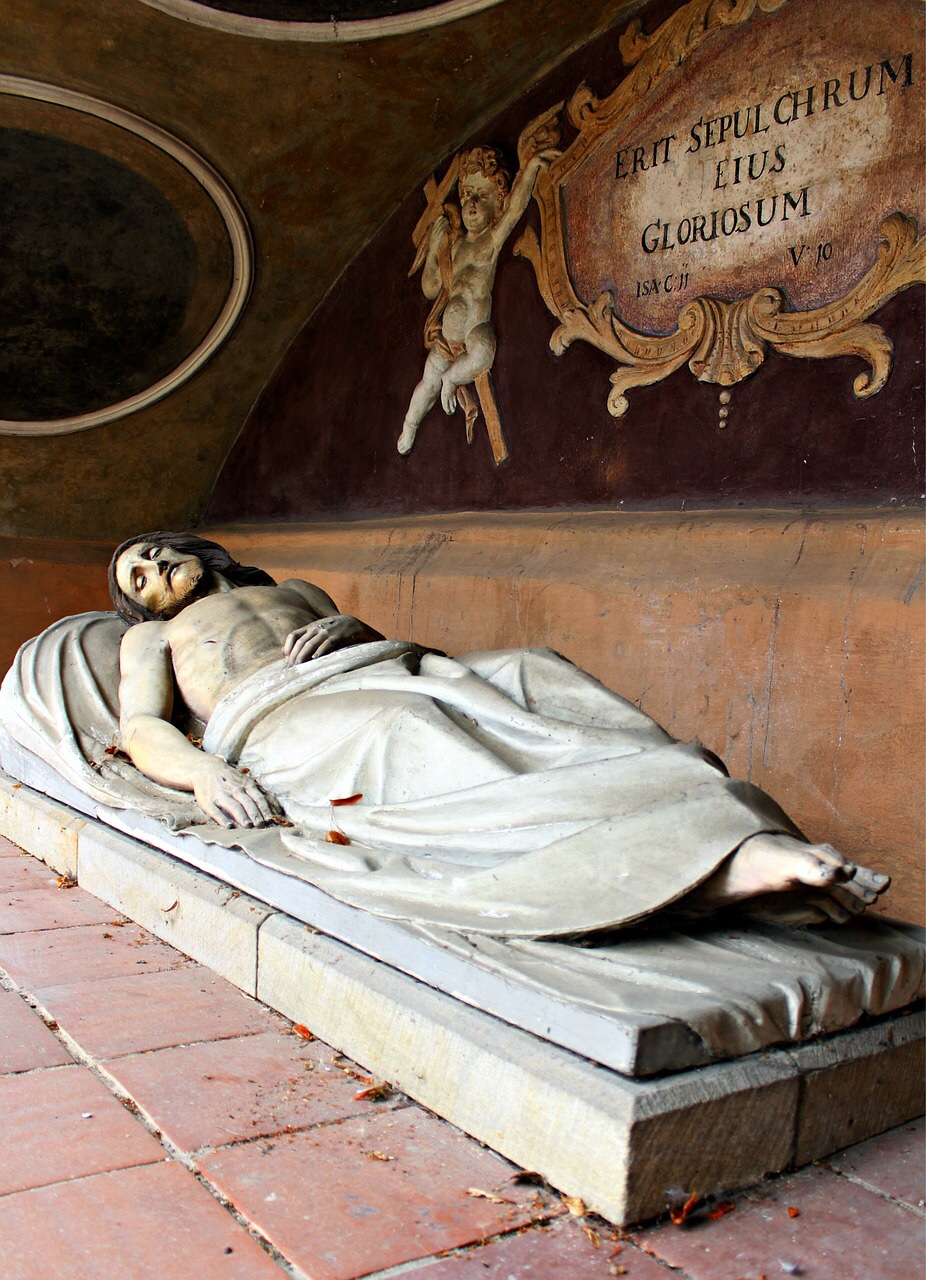 Opening
I quiet myself. I breathe deeply. I seek to be present to it all.
Reflection
Between Good Friday when Jesus died and Easter when He rose to life again, lies Holy Saturday when Jesus lay in the tomb. This day was filled with grief, darkness, and mourning for those who loved Him. I am struck by His experience of the depths of darkness for us, the way he entered the depths of grief with us. I breathe deeply. I seek to be present to it all.
Invitation
Read the scripture through a few times. Imagine this day and what it was like for his followers as you read. Allow yourself to pause where you are drawn.
John 19:38-42
"After these things, Joseph of Arimathea, who was a disciple of Jesus, though a secret one because of his fear of the Jews, asked Pilate to let him take away the body of Jesus. Pilate gave him permission; so he came and removed his body. Nicodemus, who had at first come to Jesus by night, also came, bringing a mixture of myrrh and aloes, weighing about a hundred pounds. They took the body of Jesus and wrapped it with the spices in linen cloths, according to the burial custom of the Jews. Now there was a garden in the place where he was crucified, and in the garden there was a new tomb in which no one had ever been laid. And so, because it was the Jewish day of Preparation, and the tomb was nearby, they laid Jesus there."
Prayer Response
Oh Lord, this day…
This day…
my heart cries out
In the deafening silence
My heart moans and groans
From the depths of what you knew
Your suffering death
Is so hard to fathom
How much you love us
To give it all
To experience it all
To choose it all
How deep is your understanding.
So I will sit here in silence
In vigil
Knowing it is you who sit here
In vigil with me.
I sit with you in companionable silence,
Just as you have sat with me in it
More times than I can number.
Thank you for all this day means.
Amen.
Copyright © 2019, Journey Center of Chicago, All rights reserved.